What is Quasi-Connectivity?
Quasi-Connectivity (QC for short) is a behavior related to how blocks are powered on Java Edition only.

Some components (pistons and droppers for example) can be activated in a special way. If there is a source of power either diagonally or two blocks above them, they would be considered "quasi-powered".

The effectiveness of this powering only takes place once the component gets updated.
What are BUDs?
BUD is short for Block Update Detector. It is a technical term for a contraption that reacts to block updates such as blocks being placed or broken for example. BUDs come in many forms, but they all work on the same basic premise: get a block in an invalid state. The BUD is then "primed" and will trigger when the block receives a block update.

For example, placing a block (usually) only causes block updates to the six blocks around. This means you can turn a piston into a BUD by placing a redstone block two blocks above it. It will not update the piston, but the redstone block will QC-power the piston. When the piston gets a block update from elsewhere, it will start extending.
BUD examples
Top image: BUD without QC
The piston was powered when unable to push keeping it in an unstable state.

Bottom image: BUD with QC
The piston is BUDded diagonal. Note: the block on the left is necessary here.
QC applications
These are the blueprints for a simple door commonly referred to as the "
Jeb door
".
This is a
2x2 flush door
that uses 12 sticky pistons to open a passage through a wall.
It first appeard
here
in August 2011 during the 1.7 release of the Beta edition.
Credits
Nano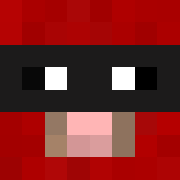 Cmoa

SpaceWalker
Feenix
Storm_